First Union Station is flooded almost exactly one year ago (June 1st, 2012) with up to 2 feet of water filling it's platforms, then Calgary is devastated by excessive rain fall and flooding, June 20th and again July 5th, and now a mere four days later Mother Nature strikes at Toronto. In one day our city received more rainfall than we experience in a whole month, which caused city-wide blackouts that reached as far west as Oakville, and extreme flooding of our streets, highways and train tracks, and of course, Union Station. Some neighbourhoods were without power for a full 12 hours, and many people had to abandon their vehicles on the road... makes you think twice about reconsidering that canoe purchase, huh?
With all this climactic excitement, I regret that I only escaped the warmth and comfort of my home to trek to the gym, instead of going on a Magellanean-adventure to survey to lower streets, a mere block away.
But fortunately, Twitter has an extensive following that keep the flow of #StormTo photos (no pun intended) consistent.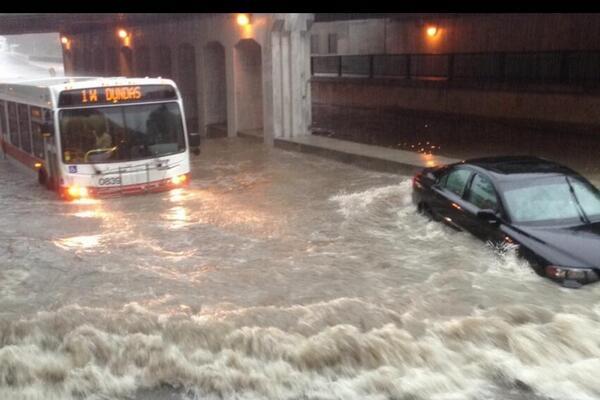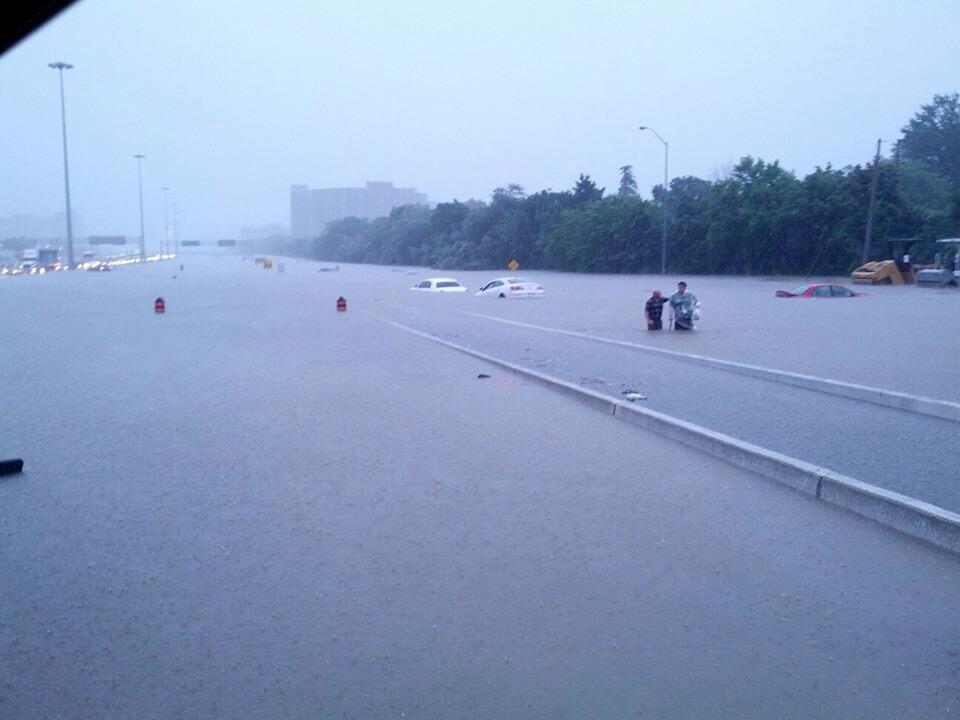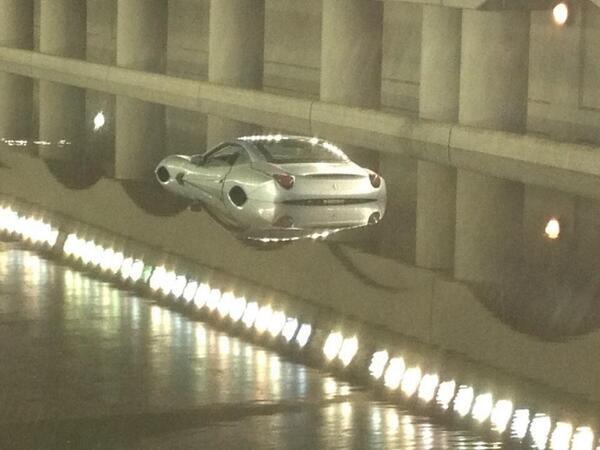 Now that just breaks my heart! Poor Ferrari, everyone knows that horses can't swim, what was this driver thinking?!?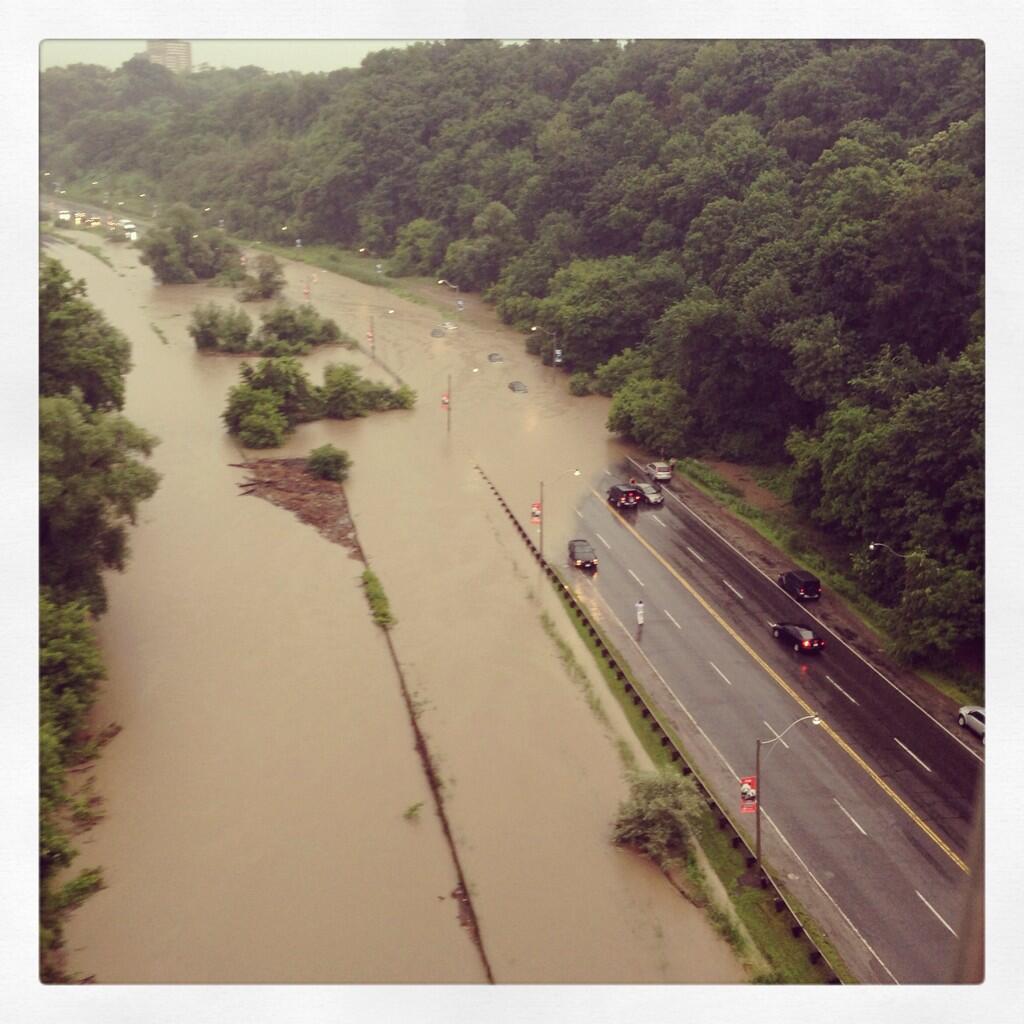 Canoe rack sales will be skyrocketing after this, just watch! As for the aftermath, the city looked eerily peaceful;
Shout outs to Ms. Heather Elle for taking that one during her morning run.